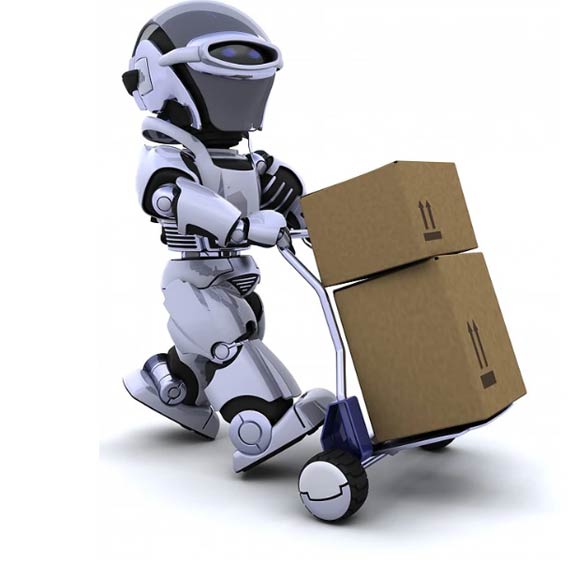 The emergence of robotic technology has transformed the way businesses carry out their operations today. An example of the increased demand for automation is where warehouse robots which have revolutionised warehouse operations by bringing speed, accuracy, and efficiency via assembling, picking, transportation, packaging, and shipping goods.
The robots efficiently pick up the correct items and transport them across a warehouse to be packed and shipped. In some cases, the robots do this without any supervision, relying on intelligent programming set within their systems.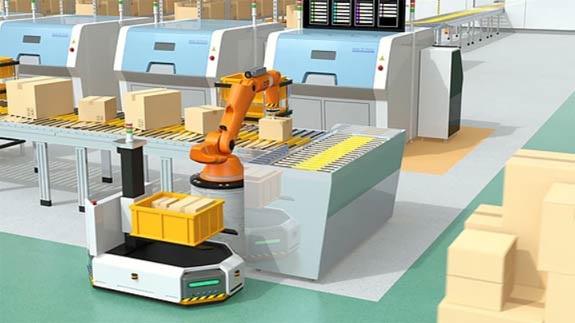 The warehouse robotics market is growing owing to the increased demand for automation, high competition in the e-commerce industry, and the advancement in technology. As per the report published by Allied Market Research, the warehouse robotics market is expected to reach $5,186 million by 2023, growing at a CAGR of 11.6% from 2017 to 2023.
Amazon recently started using the warehouse robot called Kiva robots which changed the face of the global warehousing industry. These robots can pick up a whole shelf of goods and drop the inventory at various packing stations across the warehouse. Sensors embedded in the robots prevent collisions and algorithms to help make the decisions regarding picking and dropping.
Other companies such as Knapp, Locus Robotics, Swisslog Holding, GreyOrange, Scallog and Fetch Robotics also introduced robotic systems in their warehouses for improved logistics and increased production.
Mobile Industrial Robots (MiR) launched a new warehouse robot called the MiR 500 in June 2018. The robot is designed to automate the transportation of pallets and heavy loads throughout a warehouse.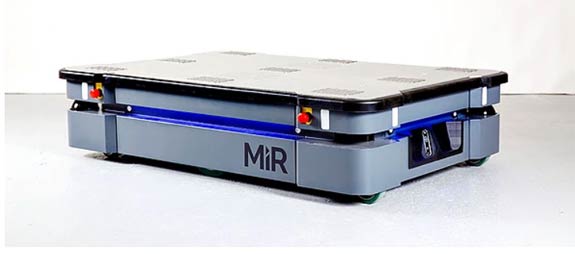 It features a lifting capacity of 1,102 lbs, a speed of about 4.5 mph, the latest laser-scanning technology that delivers a 360-degree visual for optimal safety, and 3D cameras which have a range of 30-2,000 mm above floor level to detect pallets.
The robot is flexible, easy-to-program, eliminates material flow bottlenecks to increase productivity, manoeuvres safely and efficiently around people and obstacles, and can be redeployed for various tasks with customised top modules.
According to the company, the MiR 500 is the largest, most powerful, fastest, robust, autonomous mobile robot from MiR with a payload of 500 kg, a speed of 2 m/sec and a footprint of 1350 x 920 mm. It can be equipped with pallet forks, conveyors, a robot arm or other options to support a variety of applications.
Geek Plus Robotics introduced the latest version of what it claims is "the world's first interweaving sorting robot" for warehouses and is called S20 and is available globally. An innovative tool which increases the efficiency of parcel sortation in warehouse distribution centres. Unlike regular robot sorting system, the S20 is highly flexible, easy to use, fast, and helps save time and cost greatly.
Powered by AI and machine-learning technology, the robot system uses a strong algorithm and flexible system scheduling to figure out the most effective path and reduce convergence. "In the entire process of the supply chain in e-commerce and express industry, parcel sortation is always a major step.
Driven by increased demand on fast delivery from the customers' end, many e-commerce companies chose to deploy a robot sorting system and have benefited from logistics automation.
GreyOrange announced its beta launch of an autonomous picking solution called the Butler PickPal at LogiMat 2018 in Stuttgart, Germany.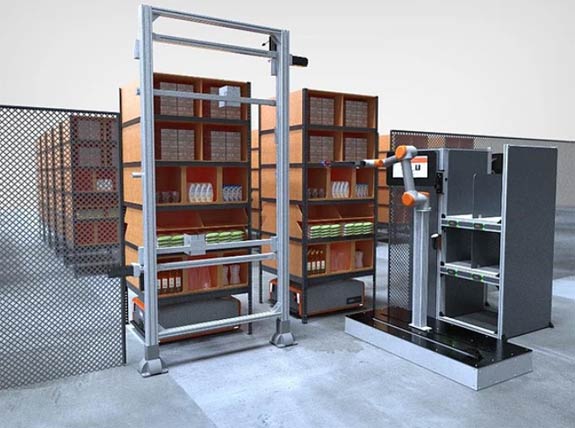 Powered by Artificial Intelligence (AI) and Machine Vision, the Butler PickPal helps warehouse staff to carry out high-speed operations by automating order picking, consolidating, and fulfilment. Working alongside a warehouse operator, the Butler PickPal reduces the time taken during order fulfilment by identifying and picking goods from shelves in a fast and accurate manner.
The robotic system addresses the challenges in the e-commerce industry such as faster and accurate fulfilment of orders with more cost-efficiency. Akash Gupta, CTO, GreyOrange, said, "Working closely with our customers, we see that the order picking process for e-commerce products take up a high percentage of the resources of warehouse staff. As companies face increasing challenges in hiring employees, the adoption of automation is the answer to increase productivity, reduce costs and improve the turnaround time."
Looking at ways to automate your business? RNR Robot Solutions can help you fast-track your project and deploy a fully working solution. Contact us 07930 335185.